St Helena's Church is an English-speaking Anglican church in Larnaka, attracting a regular congregation of about 50-60.

The morning service is at 9.30am which is normally Holy Communion. All baptised Christians who usually receive Communion in their own churches are welcome to receive with us too. Others, including children, are invited to come forward for a blessing.

For details of any special services at St Helena's, see the home page.

The church office, is situated in Flat 201 St Helena's court (next to the church) and is normally open Tuesday and Thursday mornings from 10-12 noon. Tel: 24 626824
Contact us if you are interested in knowing more about St Helena's, or if you have any questions about our church.
St Helena's follows the Anglican Marks of Mission:
To proclaim the Good News of the Kingdom;

To teach, baptise and nurture new believers;

To respond to human need by loving service;

To transform unjust structures of society,




to challenge violence of every kind




and pursue peace and reconciliation;

To strive to safeguard the integrity of creation,




and sustain and renew the life of the earth.

The Team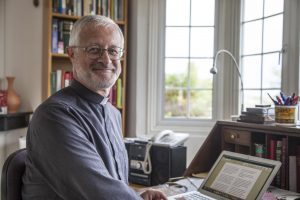 The Venerable Christopher Futcher
Christopher is Parish Priest at St Helena's and is also the Archdeacon for the Archdeaconery of Cyprus. He was previously Archdeacon of Exeter.
He is married to Anne and they have two adult children, James and Charlotte.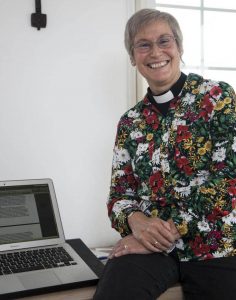 Rev Anne Futcher
Anne is Associate Priest at St Helena's and also Social Concern Officer for the Archdeaconery of Cyprus.
Christopher and Anne have been part of the team at St Helena's since September 2019.



Rev Geoff Graham
Geoff is Associate Priest at St Helena's


Deb Graham
Deb is Secretary for the parish of St Helenas. She is also a member of the PCC and on the Diocesan Synod.

St Helena's PCC Members 2019
Secretary & Synod Representative
Member & Synod Representative