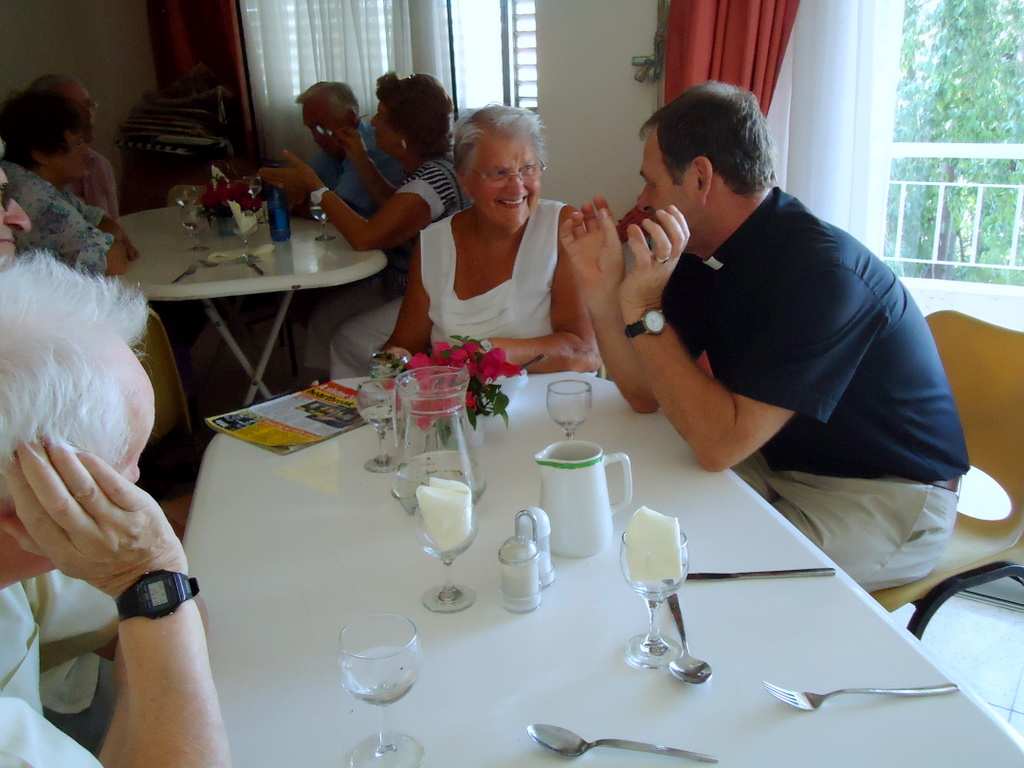 The inaugural meeting of the St Helena's Luncheon Club took place on October 5th 2011. 24 people tucked into a hearty meal of roast pork, followed by home made apple crumble and custard, and tea or coffee.
This new initiative attempts to bring people together socially for a meal once each month. The Club will be meeting on the first Wednesday of each month. The membership fee is 5 euros per year, and each meal also costs 5 euros.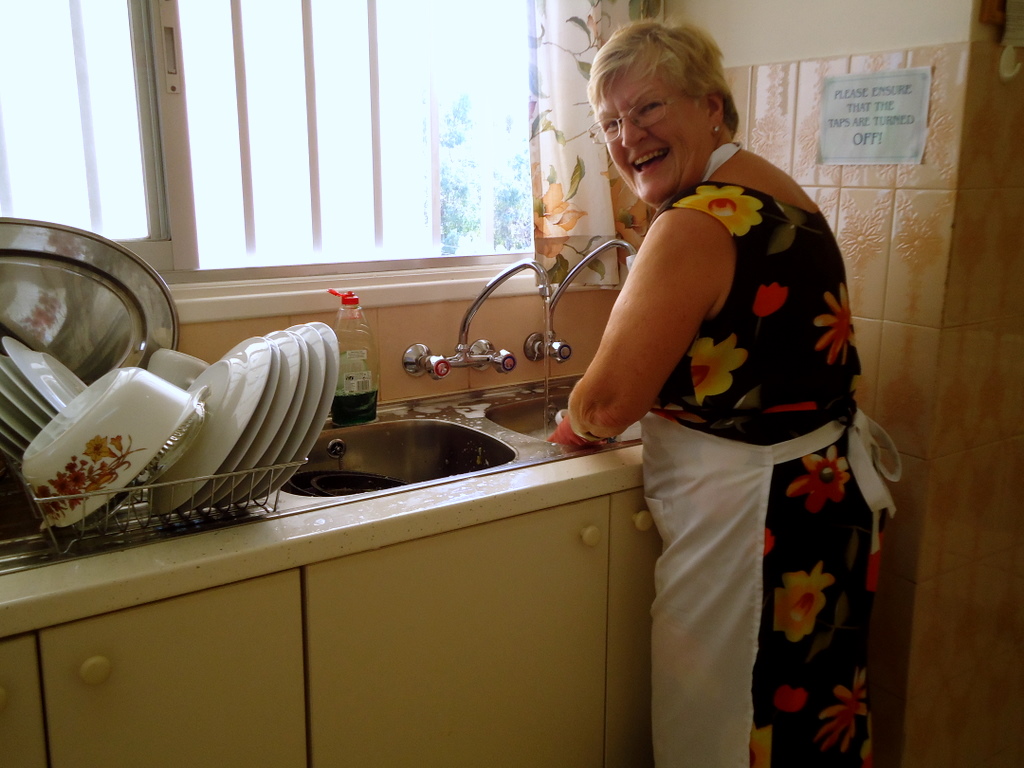 The general impression after the first meeting was that the meal represented fantastic value. Ladies from St Helena's form the cooks, waiters and washers-up, but membership of the Club is open to anyone, as long as numbers allow. A waiting list will operate if needed.
Chaplain John Holdsworth said: "I'm very encouraged both by the way the church has responded so enthusiastically, and by the comments of the first members. I hope it goes from strength to strength."