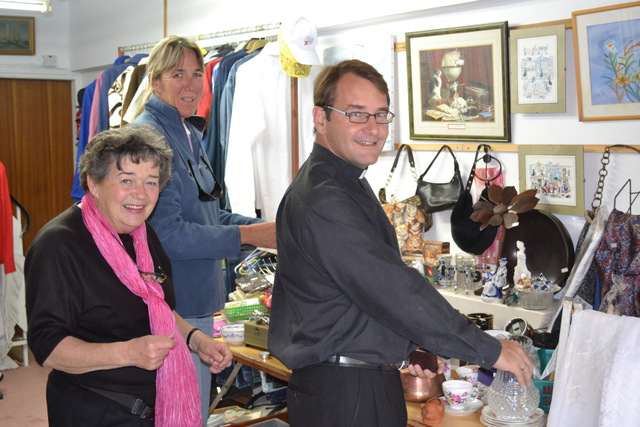 St David's day, March 1st, was the auspicious opening date for the new Church Charity Shop in Larnaca. Adjacent to St Helena's Church, the shop will stock a range of second hand goods and be open three mornings each week.
The opening ceremony was performed by Chaplain John Holdsworth who stressed that this was not just another fund raising activity. 'We hope this shop will play its part in the urban regeneration here, that it will provide high quality low cost goods for those on strict budgets, and draw attention to the need for recycling unwanted goods,' he said.
He also stressed the opportunity that the shop would give for presenting the church to the wider community, and the opportunities for service that it would open up for church members. 10% of all money raised will be given to charities outside the church. 'We have an ideal site, right opposite the bus stands, and very close to the church,' said John. 'Many of our diocesan churches in the Gulf have shops like this. Now we're joining them.'
The picture shows Chaplaincy associate priest Sean Semple examining goods with Project Coordinator Elizabeth Taylor.