Christ is risen! He is risen indeed! Alleluia!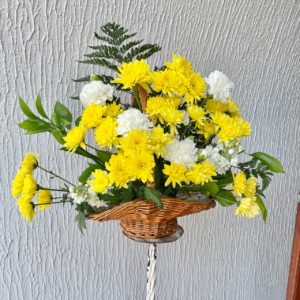 Even as we entered the church a feast of flower arrangements met our eyes.
Flower arrangements were by Liz Taylor.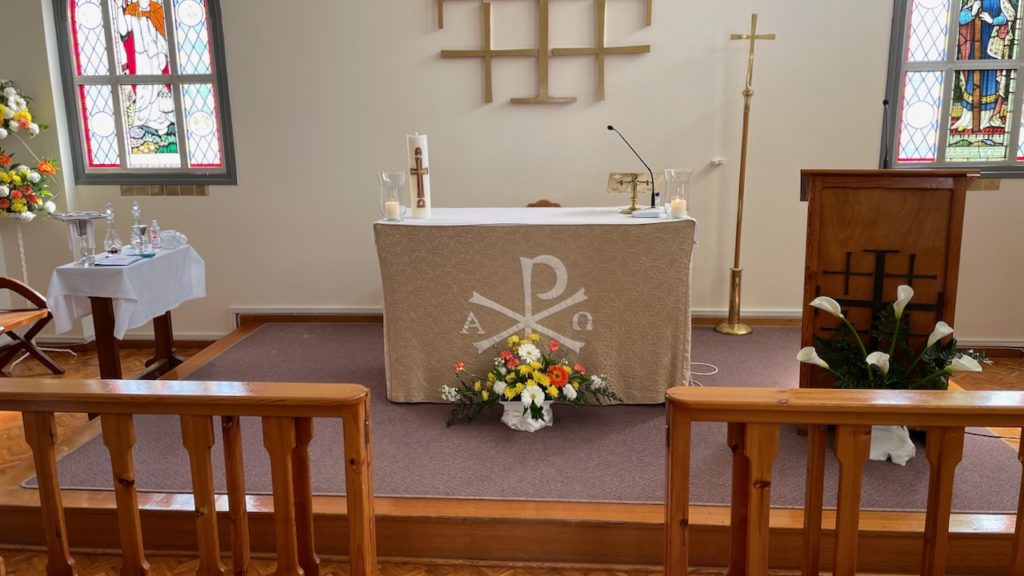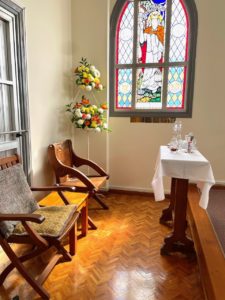 Every corner of the sanctuary displayed the new life that the flowers represent.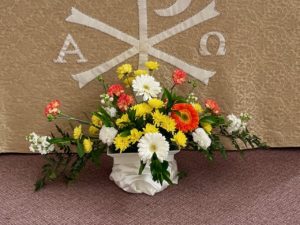 In front of the communion table the bouquet overflowed in colour demonstrating the overflowing love of God for us all.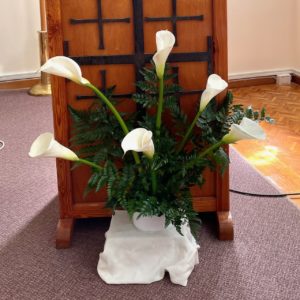 The lilies in front of the lectern bring together the purity of the lamb of God alongside our worship of him.